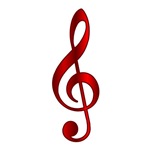 This music club is for anyone who has a love for music! No matter if you perform or simply love to hear performance. This club will promote music and the arts in our area. Members are professional and amateur musicians, vocalists, composers, dancers, performing artists, arts and music educators, music students, music patrons and benefactors, and music lovers of all ages. Our goal for the future is to become a member of the National Federation of Music Clubs. Please send us a message on the form below if you are interested in the Rya Music Club.
Center for Cultural Arts Ballet company
Director Dee Dee Leda
501 Broad Street
Gadsden, AL 35901
May 21, 2001
I would like to thank Rita Allen and her students for their professional and exquisite performances over the past few years. Their participation has added a new dimension to our "Spring Recital." The audience has enjoyed their entertainment, and we have enjoyed working with them. The are an asset to the cultural opportunities available to young people in our community.
Sincerely, Dee Dee Leda, Director CFCA Ballet Co.





Keynote Speaking Professional / Concert Soloist / Published Author
Master of Arts in Liberal Studies (Concentration in Counseling) from Jacksonville State University. Master of Science in Management Leadership (Healthcare Administration) from Troy University.
Bachelor of Science in Sociology, Minor in Music from Jacksonville State University.

Associate of Science in Music Education, Vocal Performance
with attendance to Snead State College, Gadsden State College, and Wallace State College.
Copyright 2018 Rita Young Allen, The Rya Group, All Rights Reserved. Information from this site may be reprinted or quoted by members of the media, provided a specific credit be given to Rita Young Allen Website designed by Forte Productions.