Two Classes: (1) Adult Ladies (2) Teenage Girls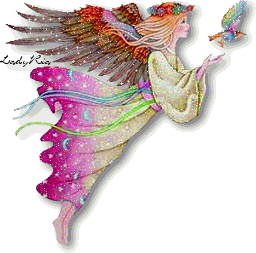 Live fully and with Passion!
Although there is trouble on every hand, we are living in the most wonderful time on planet Earth! Do some of those things you have always dreamed of...Sing! Dance! Take art lessons! Learn to swim! Be your best! Be your very best! This is such a fun, informative, Workshop! It can concentrate on only one of the subjects below, can be a series until all the subjects are covered, or cover select ones. These are the choices we will make as a group. This is a great time for females of all ages! Contact Rita to design and schedule a personalized workshop for your group.




PERSONAL DEVELOPMENT

FOR LADIES!

Do you ladies ever wish you knew which dress really looks best on you...or how to sit, stand and walk when people are watching you so you don't feel like a bull in a china shop? You certainly don't look that way, but many times we feel that way!

My course on Personal Development basically teaches you how to be a completely confident lady. This involves practical instruction as well as inspirational teaching. It also includes many simple guidelines and examples on how to present yourself well before people, whether it is by phone, by letter or in person. Even when a girl or woman is physically beautiful, she becomes very unattractive when there is no inner beauty. Inner beauty first comes from developing an order of all things. It is also of utmost importance that you know and believe that no matter what mistakes you have made, you still have the opportunity to do it right! It's simply a choice of the heart.

So many of you mothers and grandmothers feel so inadequate in many of these areas, therefore, if this is a need in your life, do it for yourself and you will feel like a million bucks! ~Rita





Individual Sessions.....
Discovering Your Own Gifts and Abilities
Being Innovative
Manners, Protocol & Social Attitudes
Habits & Etiquette
Beginning Afresh
Respect for Authority
Wandering in the Wilderness
Telephones and Letters
Table Manners
"After Five" Etiquette & Attire
Make-up
Hygiene
Modeling
Stage Presence
Time Management
Interview
Nutrition for Health & Beauty
Physical Fitness
Resume, Letters of Inquiry & Follow-up
Daily Posture and Poise
Healthy Beautiful Nails
Hair Care
Weight Loss - Pros & Cons
Proper Snacking
The Art of Making Introductions
Fashion Color Coordination
Planning Your Wardrobe
New Year's Resolutions
Vitamins
Exercise
Cooking Light
Building Your Personality
Money
School Days/Office Days
Skin Care
True Beauty
Parties - Planning & Attending
Dinner Guests
Friendships
Family
Public Speaking
Letter Writing
Music - The Heartbeat of LIfe
Design a Personal Figure Program
Accessories
Line, Design and Your Figure
Personal Experiences & Sharing
The Future
Dare to Dream
Exercise Classes
Fashion Shows
Creative Jewelry Making Classes
(from old jewelry)
Creative Sewing Classes
Job Searching
The negatives and positives of Body Language
Southern Women
Rita, Life is what you make it, and you make it lovely! ~Mary Kampfer





"I wish that life should not be cheap, but sacred. I wish the days to be as centuries, loaded, fragrant!"
~Ralph Waldo Emerson




Keynote Speaking Professional / Concert Soloist / Published Author
CBD Oil Health Coach
Master of Arts in Liberal Studies (Concentration in Counseling) from Jacksonville State University. Master of Science in Management Leadership (Healthcare Administration) from Troy University.
Bachelor of Science in Sociology, Minor in Music from Jacksonville State University.

Associate of Science in Music Education, Vocal Performance
with attendance to Snead State College, Gadsden State College, and Wallace State College.
Copyright 2018 Rita Young Allen, The Rya Group, All Rights Reserved. Information from this site may be reprinted or quoted by members of the media, provided a specific credit be given to Rita Young Allen Website designed by Forte Productions.