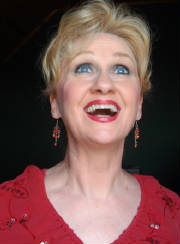 The goal of this dance team will be to perform in the National Fine Arts Festival as well as numerous churches in the area. All the music will be Christian-based. We will use the forms listed below as well as live vocal music. I have included the definition below for understanding of what we will accomplish. If you are comfortable with full facial and body expression, this group is for you! ~Rita

Definition of Human video from Wikipedia..A human video is a form of theatre combining music, modern dance and drama along with interpretive dance, American Sign Language, pantomime, and classic mime. A human video consists of a song or medley played over loudspeakers while actors use rhythmic physical movement (gestures and other movements of the limbs and body) to communicate emotions to a given audience.

The performance is presented in a form similar to a music video. It presents a story that illuminates a particular artistic intent through spatial relationships, meaningful gestures, and artistic movement. The story told within the video can be either implicit in the words of the song or a story written independently of the original artist's meaning.

Just as more "traditional" forms of theatre can be situated on different types of stages, so too can these dramatic acts. This particular form of drama can perform the same text in many different venues without disrupting its meaning. Because it typically has no set and limited costumes, it can be performed in nearly any location.

Props are sometimes used, but are forbidden in some competitive venues. In this instance, props are restricted in an effort to force creativity, because in the ideal Human Video, all actors on stage should be used to represent objects like crosses, thrones, trees or giants. Actor's movements demonstrate a story and the theme of the song being played.

In the United States, one example of how human videos have permeated the culture is the inclusion of human videos in Fine Arts Festivals and church ministry groups in a variety of Protestant denominations.

History
The name "human video" was coined by Randy Phillips. He is purported to have performed the first human video in a chapel service at Central Bible College, with several elements used from the then quite popular Deaf Ministry Team. It was used more formally in the early 1990's at Pheonix First Assembly of God led by Pastor Tommy Barnett.

Although elements of the form have existed in theatre for centuries and no one can actually claim to have invented it, Mr. Phillips began to use it as a ministry tool first at church services and then for outreach and missions with the help of Pastor Lloyd Zieglar and the ministry training program called Masters Commission.





Keynote Speaking Professional / Concert Soloist / Published Author
Master of Arts in Liberal Studies (Concentration in Counseling) from Jacksonville State University. Master of Science in Management Leadership (Healthcare Administration) from Troy University.
Bachelor of Science in Sociology, Minor in Music from Jacksonville State University.

Associate of Science in Music Education, Vocal Performance
with attendance to Snead State College, Gadsden State College, and Wallace State College.
Copyright 2018 Rita Young Allen, The Rya Group, All Rights Reserved. Information from this site may be reprinted or quoted by members of the media, provided a specific credit be given to Rita Young Allen Website designed by Forte Productions.