There is much power in the spoken word! This is not a new idea. The ancient Greeks used choral speaking with enormous impact and effect! The words are not sung. A speech choir is a powerful art that is experiencing a revival. There is tremendous satisfaction that comes from learning to speak well, and even a greater enjoyment that comes from speaking elegantly and powerfully as a group. The abilities and techniques you will learn as a member of a speech choir will become an asset in your social life. Your words become better understood, richer, and more significant than daily speech. In the book, Choral Speaking and the Verse Choir, Kingsley Povenmire offers this definition of the choir itself: "A verse choir is a group of people experiencing together, expressing thoughts and feelings largely and freely for the purpose of communicating with each other and an audience, being led by a director and adapting themselves to the disciplines of the art of group oral interpretation."

If you do not feel you have a singing voice, but you would love to be a part of performance group that uses the imaginative language of words, please contact me. The only requirement is the ability to speak!!

I look forward to hearing from you! ~Rita






Developing a Speech Choir can be a beautiful added benefit to any church, organization or event. A Speech Choir opens up the avenue of the arts to those who feel that they do not have the vocal ability to sing in a music choir, and gives them the same great satisfaction of becoming a part of the arts. It is an exciting addition to any worship service! To help form a Speech Choir, or polish up one you already have, give Rita a call. This workshop can do several things...teach the basic fundamentals of Speech Choir, teach a particular song for performance, polish members in speech dynamics and pronunciation, or advise Speech Choir leaders on selections and choral direction.
You don't stop performing because you grow old; you grow old because you stop performing! The World needs to hear what you have...it's valuable...it's important...it's beautiful! Only a VERY small percentage of things are beautiful because they are perfect; most things are beautiful because of their imperfections. It's not important for you to be perfect; it's important for you to be the best you!





Click here to see what music and performance meant to The Bryce Hospital Choir many years ago. My father-in-law was the director of the choir.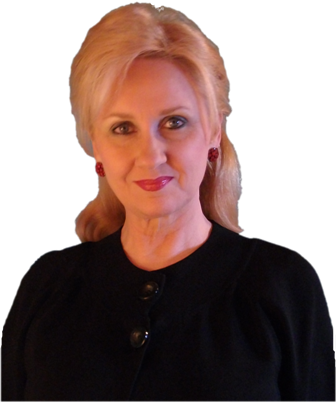 Myron Allenstein, Attorney at Law, Allenstein & Allenstein, LLC, Gadsden, AL

Rita Allen exhibits the highest level of professionalism in everything she does and I give her my highest recommendation. She has an established record of helping and encouraging students of all ages reach for and achieve dreams and skills. She is a teacher, a trainer and and encourager; she never stops learning. Rita has continued to build on the gifts and abilities she has by continuing her education and expanding her skills. She is always reaching and achieving, and she instills these same characteristics in the ones she mentors. She is loyal and hard working, and she has a reputation of excellence which is well known in the community.
A great pleasure in life is doing what people say you cannot do!

Keynote Speaking Professional / Concert Soloist / Published Author
Master of Arts in Liberal Studies (Concentration in Counseling) from Jacksonville State University. Master of Science in Management Leadership (Healthcare Administration) from Troy University.
Bachelor of Science in Sociology, Minor in Music from Jacksonville State University.

Associate of Science in Music Education, Vocal Performance
with attendance to Snead State College, Gadsden State College, and Wallace State College.
Copyright 2018 Rita Young Allen, The Rya Group, All Rights Reserved. Information from this site may be reprinted or quoted by members of the media, provided a specific credit be given to Rita Young Allen Website designed by Forte Productions.