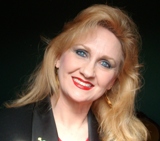 Life presents all of us with difficult situations at times. The ability to talk with someone who can offer a host of possibilities and suggestions can be very helpful. Whatever difficulties you are facing in life...in business, social or family life...there are answers, and there are answers that work. We may have to search to find them, but it's worth the labor.
In 2006, I finished the entire coursework of the Master of Counseling program at Jacksonville State University. All along the way, I had red flags about whether I would be able to live under the guidelines of a licensed counselor or not. I spent thousands of dollars and two years only to get to the intership at the end and realize that, no indeed, I could not live under the requirements of a licensed counselor. Had this been a Christian Counseling degree, I would have had no problem, but it was not. I highly respect Christian Counselors who live with integrity and help individuals find the answers that God gave us from the foundations of the world.
The best way to explain this is by government drug rehab facilities compared to christian based rehab facilities. The percentages of success rates are astounding. You cannot remove something as all-consuming and powerful as drugs/alcohol without replacing it with something all-consuming and powerful. The void itself will drive the individual back to the drug. The statistics are there to prove it.
I found that I could not allow individuals to come to me, and leave with that void. Therefore, I could not live under the secular state counseling guidelines knowing that any person, at any time, could report me for suggesting that the Bible had the answers they needed. As a result of coming to this realization, I withdrew from the counseling program during my internship. I am not a licensed counselor, and have no desire to be, but I am a strong consultant to help you find the answers that will bring you peace and hope, through the Word of God. Because I do believe my steps are ordered by God, I know that I did not spend thousands of dollars and two years of my life for no reason. I cannot begin to tell you the wealth of knowledge and insight that I gained from that two years. Not only did I gain insight into the counseling profession, but insight into the world of licensed counselors. This knowledge, combined with my years of education and experience gave me a very broad base of understanding in helping hurting people.
I have experienced a great quandry for many years....why is it that we cannot read the Bible or pray in our public school system, but ALL the jails, prisions and rehab facilities have a strong spiritual emphasis on the Bible and prayer. Do you see something wrong here? Do we wait until our children's lives are wrecked before we give them the tools to overcome pain and destruction? Yes, sadly, we do.




"I first met Rita in the early-mid 90s when I became one of her many voice students. Rita is a fine Christian lady who gives 150% of herself to whatever she is doing. She is a wonderful person, singer, director, professional @ every thing she does, & good friend. In Nov. 2002 I joined her choir (David's Army) to help me cope with the tragic death of my 38 year old son. This proved to be the best therapy for me. Rita & all the choir members loved me, prayed for me, & encouraged me until finally I could laugh once more. David's Army & Rita Allen were God's angels that loved me back to health again. Thanks Rita for letting God use you where ever you work Former Voice Student & Friend Donna" March 22, 2009

"I have known Rita for many years and I would like to recommend her as a wonderful leader, magnificent teacher, loyal and faithful worker and one of the most anointed women of God that I have ever had the pleasure of knowing. She is detail oriented and dedicated to any task set before her. She is always up for a challenge and will meet or exceed any expectations. Her encouraging spirit causes all those around her to want to be better." April 14, 2009, Dana Pannell, Career Specialist , Bevill State Community College

"Rita and I have worked together on numerous projects, both professionally and personally over the last ten years and more. Rita is always faithful to give more than one hundred percent of her very energetic self to anything she puts her hand to, and in doing so is enormously blessed. Rita has such a desire that God shine through in all that she does and says, and the results are always incredible!" May 6, 2009, Melanie Ginn, VP of Operations , Southern Risk Services, LLC


Keynote Speaking Professional / Concert Soloist / Published Author
CBD Oil Health Coach
Master of Arts in Liberal Studies (Concentration in Counseling) from Jacksonville State University. Master of Science in Management Leadership (Healthcare Administration) from Troy University.
Bachelor of Science in Sociology, Minor in Music from Jacksonville State University.

Associate of Science in Music Education, Vocal Performance
with attendance to Snead State College, Gadsden State College, and Wallace State College.
Copyright 2018 Rita Young Allen, The Rya Group, All Rights Reserved. Information from this site may be reprinted or quoted by members of the media, provided a specific credit be given to Rita Young Allen Website designed by Forte Productions.