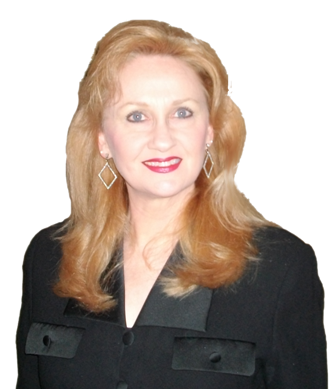 CEO Michael Dell saw his company slip from its premier position in 2001 and he knew he had to do something. He had been only 19 when he took $1,000 and started Dell computers from his University of Texas dorm room. He built the company based on the belief he could provide low-cost, made-to-order computers and sell them directly to consumers, thus cutting overhead costs related to inventory and sales commissions to outside sellers. The company took off, but in 1991, Dell made a tactical error that could have doomed the company. He decided to sell some computer at retailers such as CompUSA, Staples, and Sam's Club. The company realized the mistake before it was too late. Since then, Dell has not wavered from its model. But new trouble loomed. In 2001 the personal computer market collapsed and sales were so sluggish that Dell was forced to lay off 1,700 employees, the first job elimination in its 16-year history. CEO Dell met with President Kevin Rollins privately that fall to make plans for Dell's comeback. Based on sales figures, they felt Dell's performance in the marketplace would improve, but their own performance was something else. Employee interviews showed Dell was seen as emotionally detached and too impersonal, while Rollins was seen as antagonistic and autocratic. No one felt loyalty to the leaders. Anger and resentment was building since the first mass firing. half of the employees said they would quit if they found another job. Dell and Rollins realized they could not move the company back to its stellar performance without a motivated workforce knew a mass staff exodus would doom them. If you were Michael Dell, what would you do to ensure your company's comeback? (Taken from: Understanding Management, Daft/Marcic) You will find out in this Leadership Strategy Mastermind Group!
It's 2010!...Old methods won't work anymore (like Dialing for Dollars).

Successfull businesses WILL wise up before it's too late!

How is YOUR Organizational Behavior? Do your employees support Leadership? Are you constantly putting out fires? Do you have a large turnover? Do you know how to change it?

How is YOUR Corporate Culture? Do new employees gear up for the pecking order?...or Do they feel welcomed and encouraged? Do you know how to change it?

How is YOUR Leadership? Do you have the skills to lead your employees into a Positive Organizational Behavior?...a positive Corporate Culture? Do you know how to change it?

Wyman Hamilton, ED, Galleria Woods Retirement Community

I just wanted to take a minute to thank you for all that you have done for Galleria Woods and its residents. In a very short period of time you have made a huge impact on the marketing department and our residents. Your positive attitude, work ethic and caring spirit is an example to us all. Thank you for all you do. If there is anything I can do for you, please let me know.

Rita Young has demonstrated an entrepreneural spirit with an emphasis on excellence, endurance, and enthusiasm resulting in successful endeavors. A positive attitude blended with a steady faith positions Rita for many more accomplishments which will encourage others with endearing leadership. Gary Hodges"September 10, 2009, Gary Hodges, TV Station GM/Mid America Cable Sales and Relations Rep , Trinity Broadcasting Network

"I had the opportunity to work with Rita Allen on more than one professional Board. She is a pleasure to work with. Rita has an amazing, upbeat outlook and always offers unique insight. She is reliable and responsible. You would be lucky to work with her." May 19, 2009, Caryn Tarradas, Corporate Firefighter , Capstone Development International, LLC



"Rita Allen's energy and enthusiasm along with her dedication and expertise has always made her a valuable asset to Network Birmingham. I look forward to an exciting year with Rita as president of this great organization!" September 5, 2009, Linda Brooks Geiss, Founder, CEO , Women's Exchange, Inc.

2011 Intentional Engagement Leadership Strategy Mastermind Group

We will strategize around managment functions of planning, organizing, leading, and controlling. We will identify and describe emerging elements and examples of the changing management paradigm. We will also strategize how to incorporate Social Media into your present business plan to exponentially increase your ROI. Location TBA. Group limit - 12.

Investment: $200 per person, per month
Rita's Research on Collaborative Leadership
Rita's Research on Organizational Marketing Ethics
Rita's Specialties: Bachelor's Degree in Sociology, Master's Degree in Liberal Studies with concentrations in Public Administration, Emergency Management and Counseling. A second Master's Degree after just two more classes, in the science of Management. Ability to strategize, reach the heart and render change, individually or corporately. Actions delivered by rote will soon dissipate; actions delivered from the abundance of passion and motivation can change the world. Marketing: Grew Galleria Woods Retirement Commumity (Entry Fee CCRC) from 62.5% to over 99% occupancy in just over 2 years through speaking engagements, mass marketing (including social media) and personal connections. From 1982 to 2006, Rita enjoyed her own, very successful, performing arts school teaching private voice, public speaking, leadership, personal development, wellness, motivation, stage presence and stress/anger managment. She has trained hundreds, from ages 5 to 90, from all walks of life. Rita's company captured 35%+ of the market share for over 10 years. Her leadership spans across industry and position, from VP to Volunteer. Her Linkedin Profile elaborates on many of her leadership roles. LifeStyle Leadership & Mastermind Facilitator. 2,000+ connections on LinkedIn.

Concert Soloist & Music Instructor
Published Author & Consultant
Teacher/Trainer
Motivational and Inspirational Keynote Speaker
124 Aurene Road ~ Gadsden, Alabama 35904
334-546-7216

Rita Young Allen...Southern Belle
Master of Arts in Liberal Studies from Jacksonville State University
Master of Science in Management (Healthcare Administration) from Troy University
Bachelor of Science in Sociology, Minor in Music
Associate of Science in Music Education, Vocal Performance
Copyright 2015 Rita Young Allen, The Rya Group, All Rights Reserved. Information from this site may be reprinted or quoted by members of the media, provided a specific credit be given to Rita Young Allen
Website designed by Forte Productions.