Click here for Rita's Solo videos in 60 varied genres.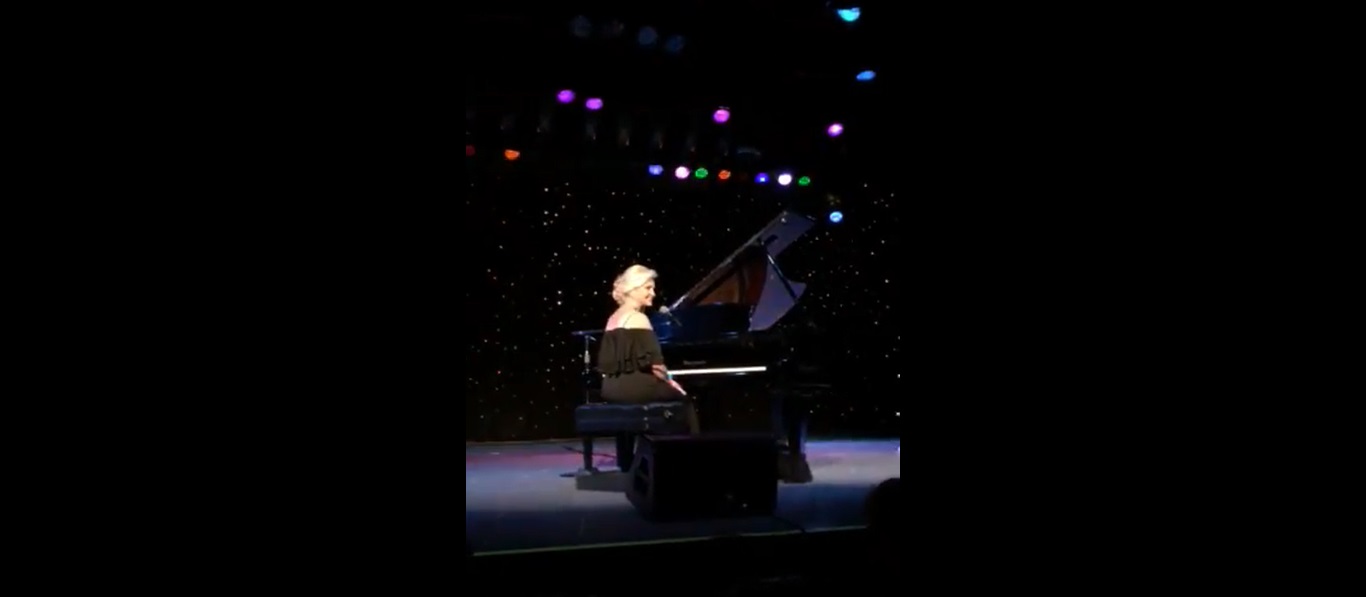 Rita has an extensive repertoire of vocal solo music including Sacred, Contemporary Christian, Southern Gospel, Black Gospel, Praise & Worship, Big Band, Classical, Bluegrass, Opera, Jazz, Broadway, Easy Listening, Pop (Celine Dion, Barbra Streisand), Holiday Music and more. She also has songs in Italian, French, German, Latin, and Spanish, and is available for Parties, Banquets, Social gatherings, Civic gatherings and Worship Services. She will lead your gathering in worship, perform breathtaking solos or design a music program around the theme of your event which includes drama and audience participation.
Rita Young Allen, M.A., M.S. is an award-winning vocalist, speaker, and trainer. Her clients include Corporate Leaders, Celebrity Speakers, Entrepreneurs and Churches. Her presentations are unforgettable and absolutely life-changing!
Rita began her "stage" life at age three which developed into a full-time travel-performance life by age 19. After being awarded second place for female soloist in the Florida Gospel Music Awards, her performance career soared. She became a member of the movie cast, "Kent State Riot," starred in numerous TV commercials and made dozens of TV appearances from news programs to full TV specials. Three years in a row, Rita was a finalist in the Mrs. Alabama Pageant resulting in a contract pageant judging position with a national pageant, judging pageants from Maine to Florida.
From 1982 to 2006 Rita was administrator of her own, very successful, performing arts school teaching private voice, choral, drama, public speaking, leadership, personal development, wellness, motivation, stage presence and stress/anger management. She has trained hundreds, from ages 6 to 90, from all walks of life. Rita's company captured 35%+ of the market share for over ten years. She designed and directed yearly revues with casts of up to 120 including singing, speaking, dancing and drama! Numerous years she performed at Carnegie Hall in New York with her choirs. She is a recognized performer both on stage and screen, with 600 videos on YouTube. Rita has excellent presentation skills and charismatic ability which can carry the heart and mind to uncharted territory.
Rita's accomplishments include a Master of Arts Degree, a Master's in the Science of Management, a Bachelor's in Sociology with a minor in Music and an Associate Degree in Music Education/Vocal Performance.

She loves a challenge and cherishes adventure!




Greg Williams, CSP, The Master Negotiator & Body Language Expert at The Master Negotiator

I had the privilege of hearing Rita sing from the platform. Her singing was inspiring, uplifting, and enriching. With her stage presence and ability to connect with an audience, Rita possesses a gifted talent to infuse listeners with a rousing sense of motivation and 'can do' attitude.





Steve Lishansky, Advancing Strategic Partners & Leaders in Their Organization

Rita's singing is so beautiful, dynamic, wonderful, and powerful it rivets your attention, opens your heart, and fills you with joy and inspiration. What an experience! If you ever have the chance to see her, work with her, or hire her, run, don't walk, and make it happen!









Rita is a gift to the world. Between her incredible singing and her powerful speaking, she is truly a force that can inspire and empower people to be their very best! I highly recommend Rita Young!
Dr. Willie Jolley, Best Selling Author and Award Winning Speaker and Singer
Rita Young Allen Teaching Credentials.....
Master of Science in Management Leadership (Healthcare Administration)
Master of Arts in Liberal Studies (Counseling, Emergency Management, Public Administration)
Executive Director & Marketing Director for two National Healthcare Corporations
Bachelor of Science in Sociology, Minor in Music Education
Associate of Arts in Vocal Performance
Music School Owner for 24 years
Performed at Carnegie Hall with Private Choirs, 6 years
Church Music Minister, 30+ years
Published Author, "The Sheaf Dreamer"
Columnist, 20+ years
President of Alabama National Speakers Association, 3 years
Public & Private School Teacher, 10 years (Choral & Drama)
Pageantry, Top Ten, National Competition of Ms. Senior America & Alabama State Director

Click here!>>>Pure CBD Oil Health Coach...living Pain Free!
Rita Young Allen, Keynote Speaking Professional / Concert Soloist / Published Author / Emcee
Master of Arts in Liberal Studies (Concentration in Counseling) from Jacksonville State University.
Master of Science in Management Leadership (Healthcare Administration) from Troy University.
Bachelor of Science in Sociology, Minor in Music, from Jacksonville State University.

Associate of Science in Music Education, Vocal Performance

Snead State College, Gadsden State College, and Wallace State College.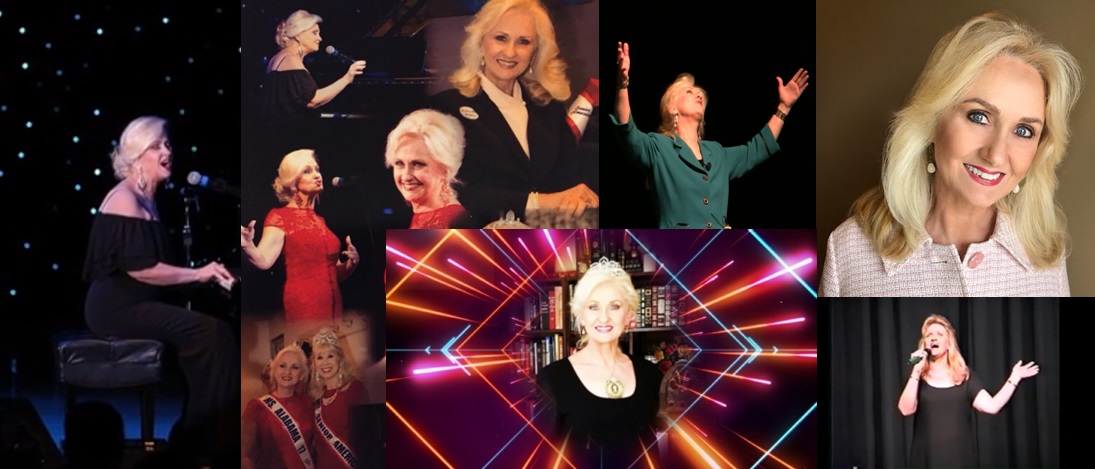 Copyright 2022 Rita Young Allen, Rya Associates, All Rights Reserved. Information from this site may be reprinted or quoted by members of the media, provided a specific credit be given to Rita Young Allen.