Need to sell a house??
Need to buy a house??
Let us help you!
~Rita
CASH FOR KEYS!
WE BUY HOUSES!
*****************************************************************
Let me introduce you to my brother...
Terry Young...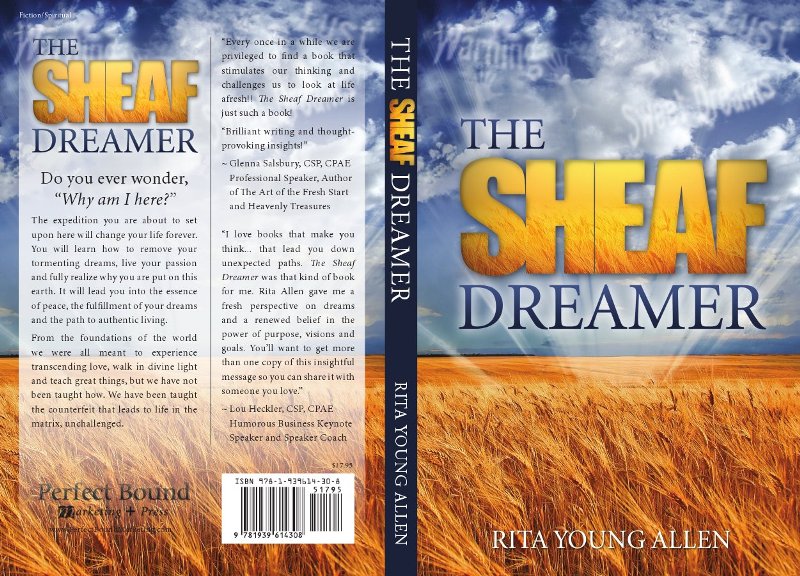 I Started With Absolutely Nothing In The Depths Of Personal Despair

My Confession …
My father was a mechanic, and I grew up with a wrench in my hand. I helped my father after school, on weekends and during the summer for $10 or $15 a week.

When I was 13 my parents divorced, and in 1979 my father died. I was 17 years old, and I took it hard – very hard. In my desperation I became reckless … extremely reckless.

In one year I got 19 driving violations and totaled 5 cars in violent car crashes … yes, I'm serious – FIVE! And my personal despair pushed me to the very edge of life itself. If you …

If you know me at all you'll find that very hard to believe. I'm the happy, cheerful and positive one. I love to pick people up when they're down and help them succeed. I love to mastermind with all kinds of people. It inspires me. And I inspire them.

My family life is fantastic, too. I have a beautiful wife, two gorgeous daughters and an adorable Shih Tzu puppy named Kooper (well, not so much a pup anymore). I have a loving extended family, fantastic friends and a lifestyle that dreams are made of. I truly love life now.

But in my teens things were very different. They were bad. Any one of those 5 accidents could have taken my life. And I can't begin to explain how grateful I am that I have the opportunity to write to you today.
"I started studying real estate when I was in my late 20's and essentially did nothing but learn on and off. You got me off my butt and moving! I'm excited man. Donna's excited. And we expect to close our first deal pronto now that we really know what to do. Who knew when we met in Q Club it would come to this. THANK YOU TERRY!"
Joe Hagan, Douglassville, PA

Because in 1981 something happened that changed my life forever …

At the age of 19 I bought my first investment property. It was a foreclosure I found out about by word of mouth. I bought it before it went to auction for the balance of the note - $18,000.

I moved in and put "sweat equity" and about $2,000 into it. 18 months into the deal I sold it for $32,000 and netted $12,000 profit!
Not exactly a grand slam by today's standards, but I was hooked! You've probably heard me say it before … "Insurance is my business, but real estate is my PASSION!" And it's been that way for 27 years now!

From those humble beginnings I've done more than 368 real estate deals – handling tens of millions of dollars in property value – using nearly every conceivable method you could think of … Being a landlord. Quick-turning properties for fast profit. Rehabbing distressed properties. Wholesaling properties to other investors. Raw land. REO's and short sales. Foreclosures. Pre-foreclosures. Buying properties with no money down. And many, many more!

Plus, along the way I've helped hundreds of people out of difficult situations … saved their credit and their reputations … kept them out of foreclosure and bankruptcy … put them back on their feet and helped them to make a new start in life.
It gives me a great feeling, and becoming wealthy in the process is a tremendous bonus!

So, why have I told you my American-dream, rags-to-riches story? To PROVE to YOU one undeniable TRUTH …
If I Can Do It, So Can YOU!
And here's the great news … YOU don't have to total 5 cars to get started! YOU don't have to struggle, falter and fail through the school of hard knocks. And YOU don't have to do anything crazy that puts your primary source of income at risk.

Why? … Because I'll put my 27 years of expertise and success to work for you!

I'll be your guide so you know precisely what to do – and precisely what not to do – to make fast, low-risk and extremely lucrative profits investing in real estate.

As you now know I wasn't born with a silver spoon in my mouth. I didn't have a mentor to take me by the hand and guide me to the real profits in real estate investing. Heck, I'm just lucky to be alive today.

In 1979 I simply stumbled in. And I learned by doing.

Then, once I was bitten by the real estate bug, I wised up. I started investing in my real estate education. I bought every book and tape set I could get my hands on. (This was well before CD's!) I attended every seminar I could get to. I studied conventional and creative methods. I learned, invested … learned, invested … and learned and invested some more!
In total, I've invested more than $253,000 in my own personal real estate education!
(Just so you know that's not a typo, it really is $253,000!)
Yeah…That's a LOT of money. But, just imagine what my total investing profits must be to allow such an investment!

You see, I heard something a long time ago that injected my life with clarity and vision …
If You Think Education Is Expensive, Try Ignorance!
And in real estate, ignorance can cost you a lot of money.

So, three years ago I formed the "Real Estate Mastermind Coaching Program". And on May 4, 5 & 6 I conducted my first "Wealth Accumulation Real Estate Boot Camp".

I absolutely loved it! Plus – even better – it was a HUGE success.

"I consider this experience (Terry Young's Wealth Accumulation Real Estate Boot Camp) to simply be the 'Best of the Best!' To spend three days with you has been more beneficial than any previous seminar I've ever attended! I thank you for this opportunity."
Dave Wenzel, St. Louis, MO
Agency Owner
A sold out room of savvy, already-successful business people … most of them agency owners and Quantum members just like you … flocked to Birmingham, Alabama. These wise men and women chose to turn the idea of making a fortune in real estate into the reality of doing it!
And you're invited to be next …
YOU ARE INVITED!

To Terry Young's Wealth Accumulation Real Estate Boot Camp For Busy Insurance Agents!> Here's what you'll learn at boot camp …
21 strategies for buying and selling properties for maximum profit. You'll get more information than you could possibly use. And we'll zero in on the one or two strategies that are right for you to make money immediately!
"I consider this experience (Terry Young's Wealth Accumulation Real Estate Boot Camp) to simply be the 'Best of the Best!' To spend three days with you has been more beneficial than any previous seminar I've ever attended! I thank you for this opportunity."
Dave Wenzel, St. Louis, MO
Agency Owner

How to overcome the top 10 hurdles that stop most wanna-be investors dead in their tracks. You'll be over them before lunch the first day!
The 15 Keys everyone must know to NOT lose money on a deal. Just imagine how easy it would be to make money when you know exactly how not to lose it!
How to reliably and consistently attract deals TO you – all the business you can handle! In your insurance business, you know there's nothing more valuable than a steady flow of qualified leads. At boot camp, I'll show you more methods than you can implement in a year to get motivated sellers to call YOU!
All the tools and documents you need to get and close your deals! Stuff it's taken me decades – and many thousands of dollars – to compile … yours FREE at boot camp.
The lazy man's way to residential property management.
How to get someone to simply deed you their property – legally and ethically. The SECRETS to buying property with Other People's Mortgages. If you've ever been confused by the term "Subject to", you won't be after boot camp! If you've never heard of it, you're going to be blown away!
How to create multiple paydays with a rent to own strategy. This lucrative strategy can be a veritable vault that you can withdraw from when you need the money.
How to talk to motivated sellers. What to ask. What information to gather. Plus, the questionnaires and forms you need – already done and proven – to make it easy!
How to wholesale deals to other investors for quick CASH!
Quite possibly the best kept secret in finding great deals in YOUR area. Most investors overlook this lucrative opportunity, making it a non-competitive gold mine for you.
The 5 steps of successful foreclosure deals – Yes 5 NOT 4 – including the one that most investors miss that could wipe them out! Plus, the absolute worst time to buy a foreclosure. Miss this information at your own peril!
How to use lease options for maximum profit.
How to make TAX-FREE profits … FOREVER … in your real estate investments. No, it's not a 1031 Exchange. If you want to "cash out" of a 1031, you eventually have to pay taxes. I'm talking about NEVER paying taxes on your CASH profits! It's legal, and the IRS makes it possible … for those who know how!
And much, much more!
With the tools and training you get at boot camp, you can be as wealthy as you and your family could ever hope to be – for generations to come.

You can continue working in your agency because you love it, not because you have to. Or pocket the proceeds of your agency sale and start enjoying the good life as a Real Estate Investor!

Plus, I'll make it even easier for you to succeed …
FREE When You Attend Boot Camp
A FULL YEAR Of Membership In My "Real Estate Mastermind Coaching Program"!
As part of your boot camp attendance fee, you'll be automatically enrolled in my "Real Estate Mastermind Coaching Program" for ONE FULL YEAR!

When you leave Boot Camp you won't be "on your own". You'll have all the help you need to make sure you succeed as a Real Estate Investor.

As a member of the Real Estate Mastermind Coaching Program you'll receive …
A Mastermind conference call each and every month covering timely and pertinent real estate investing topics.
A monthly open call where anyone in the group can discuss deals they have going on or ask any questions.
CD copies of all coaching calls and open line discussions.
Access to the Real Estate Mastermind e-mail discussion group.
Free access to my forms library with all the real estate forms and documents you'll ever need. They're in Word format so you can easily customize them to your specific situation, as needed.
Access to ME via e-mail for any question you have or help you need!
And more!
The regular price for the Real Estate Mastermind Coaching Program is $150 per month. That's a $1,800 annual investment that's yours FREE when you attend Boot Camp.
"I walked away from Terry's Real Estate Boot Camp with real action plans on how to make money in real estate the day I got back home. Terry made all the theory real and gave me insider secrets that most programs don't tell you about. I appreciate no 'back room sales'. It gives so much more credibility to the information being delivered. This is the best investment I have ever made in my financial success. I'm positive I will be able to turn this knowledge into thousands of dollars within weeks and not months and years."
Don Grauel, Baltimore, MD
Insurance Agency Owner

PLUS … Bring a guest – significant other or bona-fide business partner – for only $297!

PLUS … add a second year of the Coaching Program for only $847. That's LESS than half price!

PLUS … get a FREE iPodŽ pre-loaded with 21 + hours of Real Estate Coaching Calls and Training before you even get to Boot Camp!

What's the catch? You have to move FAST!



Are you committed to finally tapping into the most reliable source of wealth on the planet? Are you committed to putting an end to "I really should invest in some real estate" once and for all and actually doing it? Are you committed to knowing how to make as much money as you want, when you want, and retire wealthy (or even filthy, stinking rich)?
If you are, then I'm willing to bribe you to make a FAST decision and come to Alabama. I've slashed my prices from the first boot camp to make sure that anybody who really wants a better life for their family can afford to do this NOW.

Here's what to do …
HURRY! Absolutely No More Than 30 "Future Real Estate Moguls" Will Be Accepted!
(And That Is Not Some Phony Marketing Trick!)
I'm serious. 30 students is my absolute limit! (No kidding and no phony marketing tricks.)
You see, I'm not trying to sell tens of thousands of dollars worth of product in the back of the room. As a matter of fact, I sell NOTHING in the back of the room.

Leave your credit card at home, because there's nothing extra for you to buy at Terry Young's boot camp! What a relief!

I want to teach you – truly TEACH you – to make money NOW and forever investing in real estate. And I've found – from years of experience doing other presentations – that 30 people is the ideal number. Thirty is enough to have participation for meaningful discussion. And few enough to provide a true learning experience for everyone.

"Of all the real estate investments I've done, the 'ROI' on this course is the best!!! …and my favorite thing? …my credit card hasn't left my wallet once! Knowing I was learning with all the tools I'd need and no 'back room' sales was priceless!"
Terry Ward, Shelby, NC
Insurance Agency Owner

The May boot camp proved me right. It was perfect, as you can tell from what the May students had to say throughout this letter!

So, complete the enclosed Tuition Registration Form now, and fax or e-mail it to me pronto. The schedule is tight and seating is absolutely limited to 30 guests!

You have no time to lose. If I can do it, so can YOU! And I'll show you how!

Yours truly,





Rita Young Allen Teaching Credentials.....
Master of Science in Management Leadership (Healthcare Administration)
Master of Arts in Liberal Studies (Counseling, Emergency Management, Public Administration)
Executive Director & Marketing Director for two National Healthcare Corporations
Bachelor of Science in Sociology, Minor in Music Education
Associate of Arts in Vocal Performance
Music School Owner for 24 years
Performed at Carnegie Hall with Private Choirs, 6 years
Church Music Minister, 30+ years
Published Author, "The Sheaf Dreamer"
Columnist, 20+ years
President of Alabama National Speakers Association, 3 years
Public & Private School Teacher, 10 years (Choral & Drama)
Pageantry, Top Ten, National Competition of Ms. Senior America & Alabama State Director

Rita Young Allen, Keynote Speaking Professional / Concert Soloist / Published Author / Emcee
Pure CBD Oil Health Coach...living Pain Free!
Master of Arts in Liberal Studies (Concentration in Counseling) from Jacksonville State University.
Master of Science in Management Leadership (Healthcare Administration) from Troy University.
Bachelor of Science in Sociology, Minor in Music, from Jacksonville State University.

Associate of Science in Music Education, Vocal Performance

Snead State College, Gadsden State College, and Wallace State College.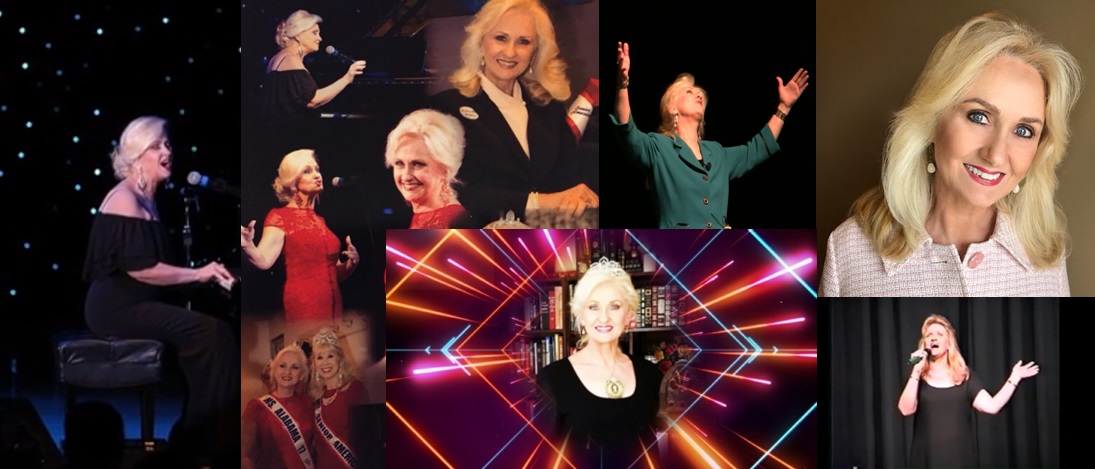 Copyright 2020 Rita Young Allen, Rya Associates, All Rights Reserved. Information from this site may be reprinted or quoted by members of the media, provided a specific credit be given to Rita Young Allen.