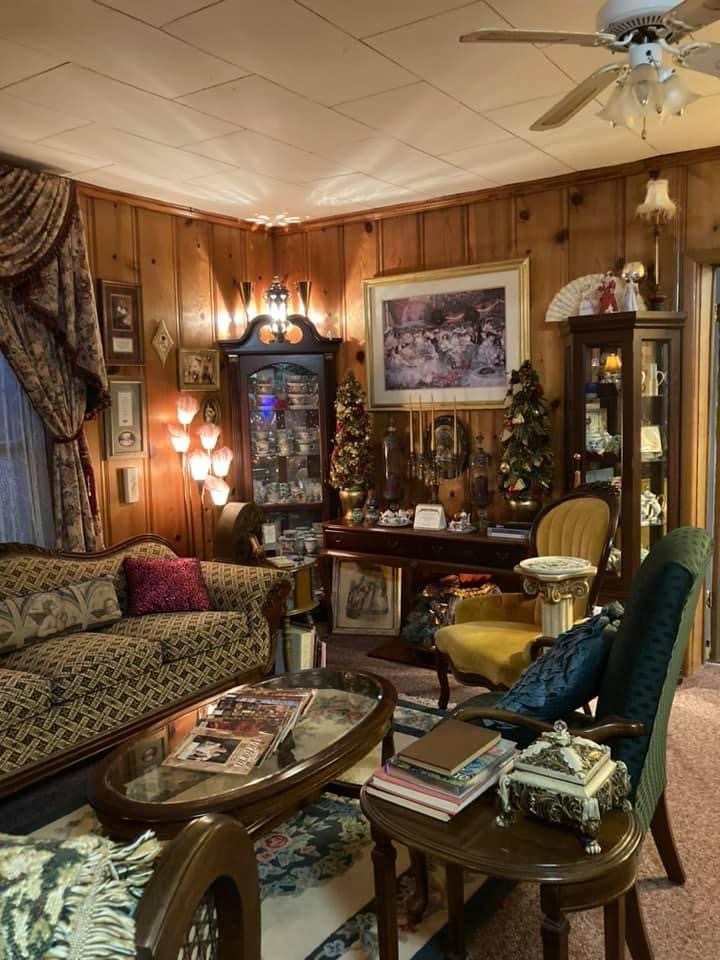 Allen Hall is available for Rent to Host a Ladies Tea, for up to 12, whether for a Church Group, a Private Friends Group, a Bridal Shower Group, or any Social Group. We will furnish Tea, Coffee and Water, but no food.
"In this hurried, sometimes indifferent world, moments of sweet fellowship are very precious. The true experience of "tea" is a joy unsurpassed. Time seems to stand still as we taste warm, homemade scones with butter and jam…sip delicious sweet tea…and create relationships that are nourishing and supportive. Tea seems to bind southern women together much like that three-corded braid…not easily broken." Tea Time can be as simple as a soothing cup of hot tea to a full Tea event with all the trimmings. I look so forward to spending time with my southern sisters and making friendships to last a lifetime." ~Rita
Afternoon Tea is nourishing to the spirit and medicine to the soul, no matter if it is alone in p.j.'s and slippers, visiting casually with a few sisters, or with a host of friends in hats and gloves!
Reservations Required for Rita's Teas.
Or you can Rent the Tea Room for your own Tea!
Rental Fee for Allen Hall is $500 per day, 9:00 am to 9:00 pm. No clean-up. We provide the Tea, Water and Coffee, but no food.
"Each cup of tea represents an imaginary voyage." ~Catherine Douzel

"When I joined you for tea that rainy afternoon, my heart was as dreary as the sky. But cup by cup, the afternoon passed, while our conversation drove the clouds away from my heart. What's more, by the last cup of tea, my thoughts had been rearranged, leaving me space enough to breathe and light enough to see." Lucie Christopher

"Why should we live with such hurry and waste of Life?" ~Henry David Thoreau